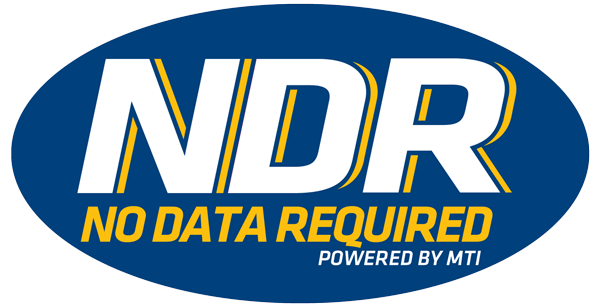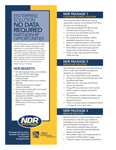 MTI has provided bill rendering services throughout the United States and Canada since 1991.
We specialize in high–speed laser printing, intelligent inserting, custom bill rendering services, and automated mailing.
Your clients are most likely very satisfied with the billing software you provide them. However, many of those same clients still print, stuff and mail their customer statements and other communications internally, or outsource the bill rendering portion entirely. Today's companies are seeking true end-to-end solutions.
Now software developers and billing software vendors have the opportunity to become a reseller of our DocuSend® enterprise solution "No Data Required" (NDR). NDR was built specifically to provide software vendors the opportunity to offer web-based print-to-mail to their clients. Licensing our proprietary PDFeXtract (PDX) technology eliminates data mapping and auditing, delivering a true end-to-end solution for your clients and an additional, recurring revenue stream for you.
The format requirements for NDR are simple. The mailing addresses are positioned in the upper left quadrant of the document (most invoices are built that way). The supplied PDFs must be edit-able. The only information we touch are the address components. We extract, enhance for expedited USPS delivery and rebuild it back into the source document.
NDR Benefits:
No penalties imposed for low volume applications. One low unit price for all your clients.
No data required! We use our exclusive PDX technology.
Eliminates expensive data mapping and auditing fees.
Adds a new service to your product offerings.
Additional recurring revenue and increased customer retention.
Partners your expertise in billing software platforms with our expertise in the digital to mail arena.
Allows for licensing and branding of the NDR product to fit into your existing product line.
Offers your clients an inexpensive way to automate their mailing process, increasing their efficiency and decreasing their costs.
Allows you to partner with an expert in the digital to mail industry with no development cost on your end.
1. NDR Optimal Solution – Customized Portal
This application allows your clients to access a company portal branded with your logo and upload PDF files of billing statements, dunning notices or any type of customer letters. You can provide your clients with a link in your software programs.
You are the Master Account and your Clients are Sub Accounts.
Pricing is at a NDR discounted commercial rate versus DocuSend retail rates. Additional volume discounts apply.
Your company receives monthly royalty payments based on number of documents mailed for your clients.
Your company manages all customer service with NDR and Mail Technologies in a support only role.
Nominal $1250 set-up charge includes setting up the master, registering sub accounts and customizing the portal with your company graphics and logos.
Just as in our DocuSend retail product, your clients upload editable PDF files, select paper type, optional remittance envelope, and other future options, and then pay.
○ Documents are printed on 8.5" x 11" paper, folded and inserted into a # 10 window envelope.
○ Documents are mailed within one business day using first class postage.
○ Clients access your company-branded Dashboard and Image Bank to view mail activity and access six month of documents.
○ Your company is provided access to reporting activity for all your clients.
2. NDR – Repository Solution
This application is built to accept your client documents via FTP or a web hook. NDR accesses your repository at predetermined dates and times.
Pricing is at a NDR discounted enterprise rate versus DocuSend retail rates.
Your company determines the rates for your clients and bills them at your own discretion.
Your company pre-pays MTI via credit card or ACH transfer, and/or maintain a pre-payment balance on account.
Your company handles client customer service with NDR and Mail Technologies as support and transparent to your clients.
Neither you nor your clients have access to the portal for reports or document viewing.
If needed, a monthly reconciliation report would be generated and emailed to you.
Nominal $1250 set-up charge includes setting up the Repository and setting up the payment process.
3. DocuSend® Reseller Solution
Resell DocuSend by simply directing your clients to a link on your site that would take them directly to our DocuSend retail site.
We recognize the path they came from and flag them as being your client.
Your clients pay the published retail rates.
Your company receives a monthly ACH transfer based on the number of documents your clients mailed as well as monthly reconciliation reports.
Your clients have access to the DocuSend portal dashboard reports and Image Bank, your company does not have access.
In addition to customer invoices and billing statements, NDR offers simple and cost-effective solutions for any document that can be output to a PDF:
Collections Letters and Dunning Notices
Welcome and Retention Letters
Renewal Notices
Legal and CPNI Notices
Shut-off Notices
Rate Change Notifications
MTI welcomes a discussion to see how our bill rendering services can complement your existing billing platform and existing suite of products. A successful affiliation provides your customers with the tools to distribute automated financial documents that are much more cost effective than any labor intensive internal mailing operation. If you're interested in offering additional services to your clients and adding incremental revenue to your bottom line by creating a revenue-bearing partnership, we should talk.
Contact Alice Witherow, Director of Sales & Marketing at awitherow@go2mti.com or call 585-617-4666 ext 205 to start the discussion today.